Hi everyone! Can I just WOAH! Summer is FLYIN' by. I have so much going on that I'll be sharing here very soon. Not to mention I've been reading so I have books to talk about, too! (Psst! Dean Koontz's Frankenstein bk 4: Lost Souls came out yesterday!!!) Let me know what you've been reading so we can chat!
In the meantime I wanted to show this super cute easy peasy slumber party invite I have posted over on the TCC blog! Oh did I mention it's a FREEBIE? Make sure to check it out! Plus we're doing a girls fashion doll furniture giveaway so make sure and enter to win!
Here's what the invite looks like: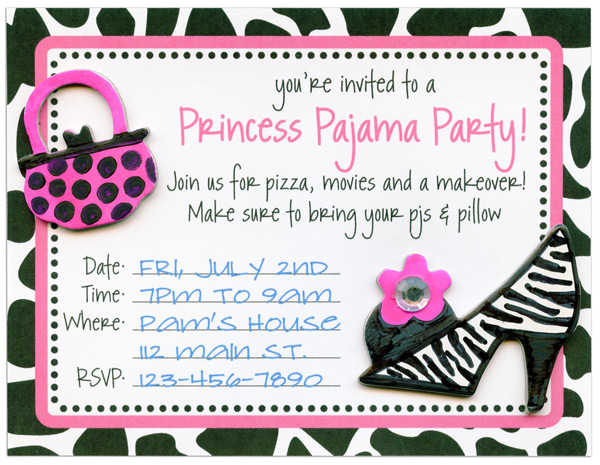 It's so easy you can have your girls help make them, too.
OK, that's all for now but I SO MUCH MORE to tell you very soon! Lots going on! Oh and did I mention I have a guest spot for July? 😉 More details soon! Promise!