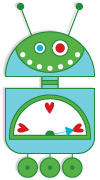 Some of my very favorite illustration creations are available as specialty fabrics along with fun coordinating notions, all branded as
Babyville Boutique™
by Prym Consumer USA.
A complete sewing program designed especially for babies & toddlers, the colorful and cheery designs are incredibly fun to create and use. Each character and pattern is created as a digital illustration with loving care here in my studio, then Prym's wonderful Babyville team produces and distributes the products.
Both the printed and solid fabrics are manufactured as a specialty fabric product called PUL :
A waterproof, breathable polyurethane fabric made with a thin laminate film bonded to polyester knit. It is lightweight, yet durable and is perfect for cloth diapers.
With both a fabric side and a laminated side, PUL is incredibly versatile and useful for all sorts of projects where moisture resistant fabric is beneficial such as cloth diapers, diaper covers, bibs, snack bags, diaper bags, nursery decor, soft toys and so much more.
As an artist it's indescribably heartwarming to see families lovingly sewing special projects for their little ones with these materials that are so near and dear to me! If you have a project you would like to share feel free to contact me or comment on my blog.
Products:
Babyville's PUL fabrics are available both on bolts and in packs containing three coordinating 21 in x 24 in cuts :


The program also includes loads of adorable coordinating notions including labels, appliques, buttons, snaps, diaper pins, fold over elastic, and more :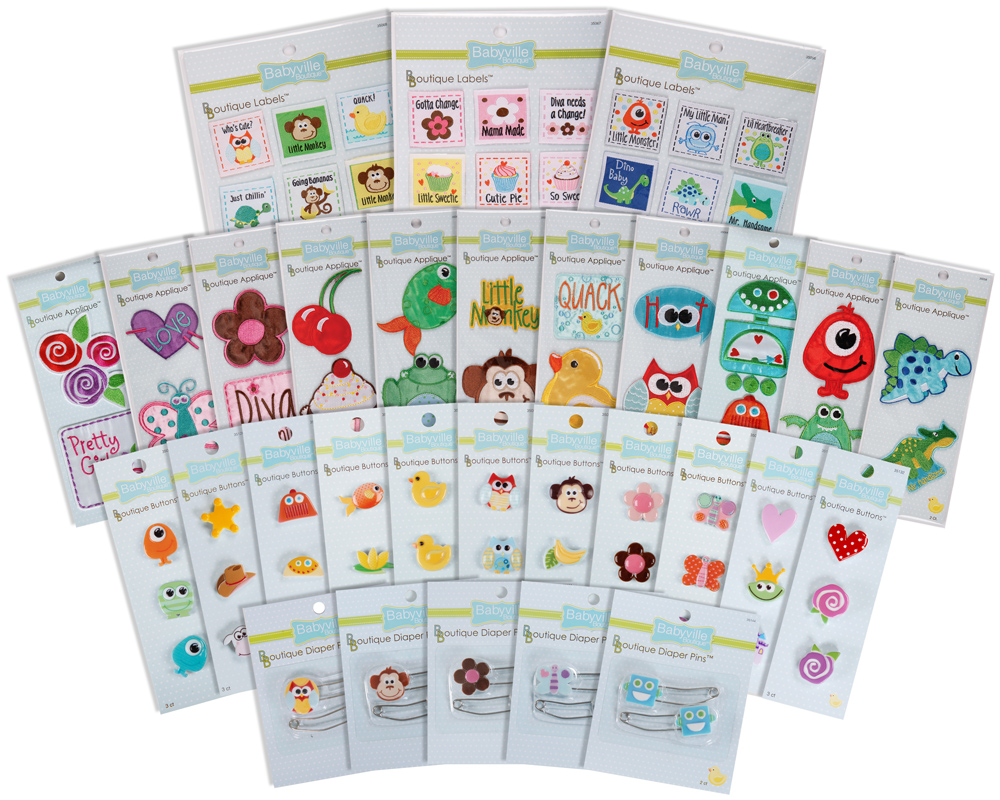 Happy sewing!