Guess what?! Since we alternate months each year it's already that time again! Here's another fabulous free collab brought to you by the Blog Train Blog! The February theme is 'My Heart's Dream' and there are gorgeous contributions as always.
Before I get to that I want to make sure and mention I'm guesting this month at a fantastic shop starting this Friday, Feb 5!!! Make sure to stop by Thursday to find out where plus get a peek and a chance to WIN my brand new collection!
All right, on to the blog train!
Here's my portion: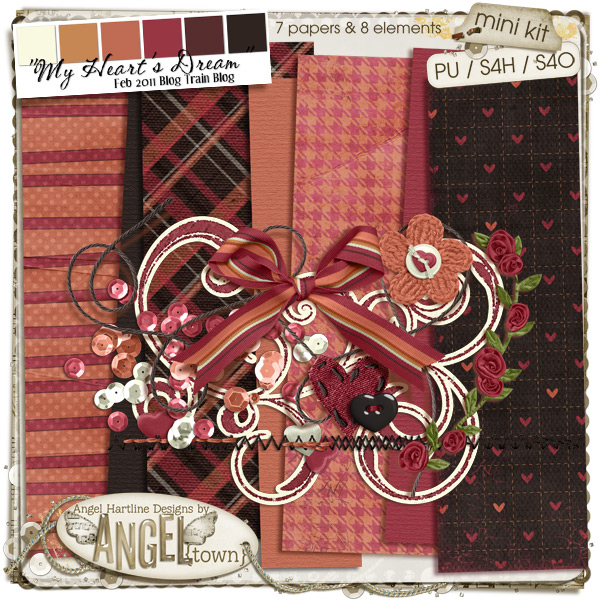 Link expired.
Please take the time to leave me some love if you download! I so appreciate it! 🙂
Please DO NOT share this download link on any site or group. Send people here to download! Thank you!
Next stop on the blog train is the amazingly talented & sweet: Aimee Harrison
If you lose your place or need to start over, you can find the entire blog train list on the Blog Train Blog. Happy scrappin'!