If you're a long time reader here, you'll know I'm an avid reader. There's not much I love more than a good book or story of any kind really. I just get lost in it. I just made several updates on my WeRead if you want to see what I've been reading lately.
One of the best books I've read in the last few months is The Memory Keeper's Daughter by Kim Edwards. That book just really touched me and I'm thinking of reading it again soon. I'm such a re-reader. This week I started reading Eat, Pray, Love by Elizabeth Gilbert and it's wonderful so far. I promise a long overdue blog post on what I've been reading next week! OK, now spill! What's on your book shelf right now that I need to read??
This week I have a happy surprise for you girly book worms out there! Several people mentioned they would like to have my Book Worm kit in delicious girly colors and I finally had a chance to re-create it in oh-so-girly delight! Introducing…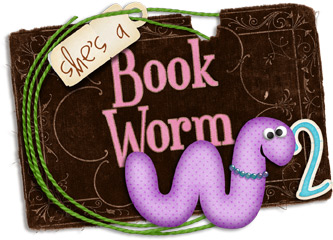 Ready to find out who our Book Worm 2 winner is?
Congratulations, Kristin!!!!

You're our lucky winner! I'll contact you with your prize shortly!
Have a VERY Merry Christmas everyone! I hope you have a joy-love-family-food-laughter-scrap-book-home filled holiday!
xxx Angel :angel: