Thank you all so much for your applications to my recent CT call! It's so hard to sort through them and narrow it down to just a couple and I know it's just as difficult to take the chance and apply. I so appreciate it & love looking through your memories!
Please help me welcome these wonderful ladies to the team: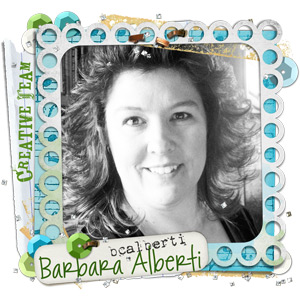 I'm a full time mom to two adorable kids – they mean the world to me, but sometimes drive me nuts. My son is 6 and in first grade, my daughter will soon be 5 and is currently in 4K. They are the reason I scrapbook. I've been married to my husband for 16 years and we live in South Eastern Wisconsin where we get to enjoy all the fun of the changing seasons. When I'm not being a mom, I work full time with patients who are going through kidney failure and hoping to get a kidney transplant.
I started digital scrapping about 2 years ago when my son entered into 4K – I've always taken a ton of pictures and wanted some way to document what those pictures were about. I had no desire to do paper scrapping, too much mess with cutting and glue and I was sure my kids would one day steal all my supplies. I came across a digital scrapping program for my computer, but it was limited and I soon found the on-line world of digi scrapping and haven't looked back. I tend to scrap more for the memories than for artistic outlet and you'll often find my layouts are about daily life with the stories behind the picture.
When I'm not busy working, being a wife and mom, or digi scrapping (which isn't a lot of time left) I love to read, quilt, garden and bike with the family.
Kimberly Dascani | Kimberkatt
Hi! My name is Kim, Kimberkatt throughout digi land. I'm a SAHM to two, Dominic (5) and Trinity (4) and slave…. er, I mean, wife to an adoring husband who I've been with for 15+ years now. I now live in the Berkshires, Massachusetts, USA but was born & raised in Troy, NY. I started digi scrapping over 5 years ago, when it was all pretty brand new. I actually discovered digital while searching for paper supplies to document my son's birth. When I realized that the Photo program my parents had gotten me for Christmas the previous year (Photoshop Elements 2) could do digital scrapbooking, I was instantly hooked! I was never really that good with paper, I made a lot of mistakes, so digital was just perfect for me! And, there was no mess to clean up after, so that sealed the deal!!
In 2007 I became the Marketing Manager for theStudio, which was known as Stone Accents Studio back then, and I've been there ever since! I've had various CT stints throughout the years, but I tend to stick with theStudio designers because that is my "home". Recently, I've started dabbling in the design pool and have had the pleasure of working with a few of the designers on some Collaborations and hope to have my own store open by next year! I was really excited when Angel asked me to become a part of her team! I just love Angel's designs and I love to promote my favorite designers even more!
When I'm not scrapping, I'm usually just hanging out with the kids, playing or watching a movie & I love to play online games to help me relax at the end of the day! I'm not much of a housewife, so this Stay-at-home thing has been really tough for me! It's about the hardest job I've ever had in my life! But, I try my best, so that's all that counts! 🙂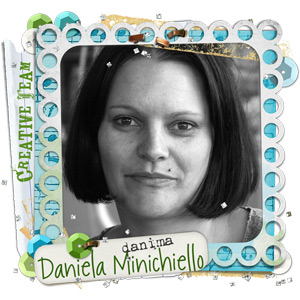 Daniela Minichiello | danima
My name is Daniela. I am 35 and a married. I work in a office and I have a daughter, her name is Chiara-Sophie and she is 7 years old (her Birthday is on 28.12.). I am married to my sweetheart. We have been together for 18 years and married for 10 now! We are living near Munich /Germany. I'm born in Munich and my husband in Italy. Besides scrapping I love blogging, cooking, baking, photography, swimming, cycling, rollerblading, & listening to all kinds of music.