Hi everyone! Welcome to my newly updated site!! Please pardon any 'dust' while everything is moved to its new home.
We're going to break this new site in right…with a blog train! Wooohooo! As you probably know now, I've found a happy new shop at theStudio where I have to tell you there are all kinds of FUN things going on. For example,September is HUGE month full of all kinds of fabulous things you are NOT going to want to miss. There are two major competitions starting including:
Also, many of theStudio's Designers have gotten together to give you guys a wonderful blog train treat as a thank you for being such awesome customers & members! Manda (Nibbles Skribbles) came up with an awesome theme and color palette for all of us to work with!! These kits are all about the things mom's love to do when the kids are away. Kids will be starting to go back to school in many places (although in others, they are just getting out) and many moms are going to have a little more "Me Time."
Well of course when I thought of me time I thought about movies, music & books of course! I decided to create a mini kit about movies as I've so been wanting to spend a day at the movies completely absorbed. Doesn't that sound fantastic? Here's my contribution: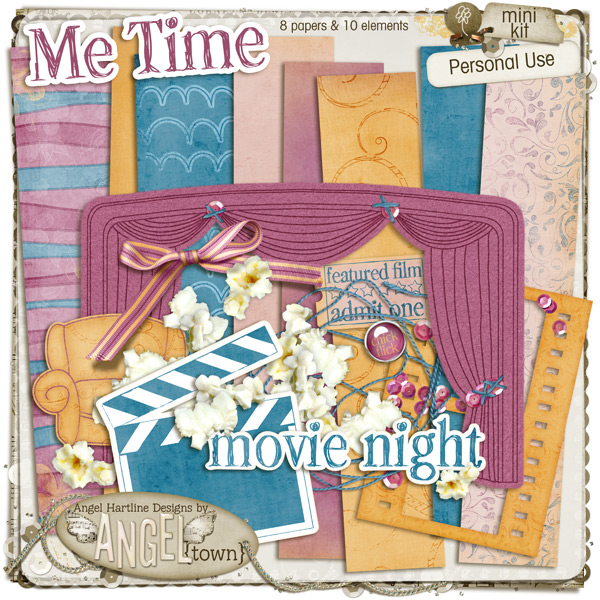 Link expired. This kit is now available in my shop.
Please take the time to leave me some love if you download! I so appreciate it! 🙂
Please DO NOT share this download link on any site or group. Send people here to download! Thank you!
Please note that this is an international team and we are all in different time zones. If you come across a blog that's not ready, please check back later. My portion will be available for one week then it will be added to my shop. Happy scrapping!
And here's the blog train list so you can continue on your journey:
DarleneH Designs – http://darlenedesigns.blogspot.com
Nibbles Skribbles – http://www.nibblesskribbles.com
AnDi Designs – http://andreaditonno.blogspot.com
Twin Mom Scraps – http://twinmomscraps.blogspot.com
Kimberkatt Scraps – http://kimberkattscraps.wordpress.com/
Linda Cumberland Designs – http://linda-scrappingcorner.blogspot.com/
Let Me Scrapbook – http://letmescrapbook.blogspot.com/
JW-DigiScraps – http://www.jwdigiscraps.com
Digilicious Designs – http://digilicious.typepad.com/digi_licious_designs/
Angel Hartline Designs – http://angelhartline.com/blog/ <-- YOU ARE HERE
Deli Scraps by Min – http://deliscraps.blogspot.com/