Today I'm so HONORED to introduce a group of truly AMAZING & TALENTED ladies! Before we meet the brand new Angel Hartline Designs Creative Team, let me take a minute to thank everyone that applied! Looking through your scrappy memories was such a pleasure and I so appreciate your interest & support! It was really difficult to choose from all of the talented scrappers & crafters. Whew!
OK, are you ready to meet this super talented team?!? They've already been hard at work creating some GORGEOUS projects & layouts some of which you may have already had the chance to enjoy on the AHD Facebook page.
Please welcome these incredible artists: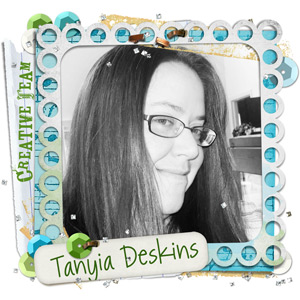 My name is Tanyia. I am 35 and a married, stay at home mom of three girls. Kayla is 17, Samantha is 12, and Rebecca is 9. We also have a gorgeous doggie who is a Shepherd/Chow mix named Ginger. I am married to my high school sweetheart. We have been together for 19 years and married for 12 now! We recently moved to Virginia, from Orlando, Florida. We are both born and bred Floridians so it is an adjustment, but we love it! Besides scrapping I love to blog, cook, bake, do crafts, sew, listen to all kinds of music, watch chic flics, read great books, and hang out with my girls.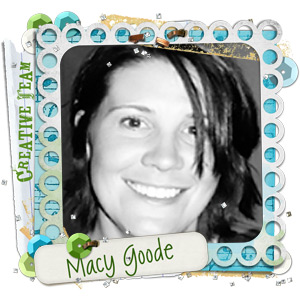 Macy Goode
Howdy everyone!! My name is Macy Goode and I'm from the great state of Montana! I'm married to a very, very patient man who puts up with my digi addiction, and I am a mother to two very energetic boys 7 & 9 who are my primary photography targets. I am a part-time dental assistant; I work to support my digi scrapbook addiction! 🙂 I started out a traditional scrapbooker about 10-ish years ago and decided to try digital scrapbooking and I havn't cut or glued a piece of paper since! I LOVE digital scrapbooking!!! I am constantly inspired by so many talented scrapbookers and designers.
Besides scrapbooking and hanging out with my family, we love to travel and spend as much time we can on the lake we live on. I am so excited to be on this team…I can't wait to show you layouts I've done using Angel's wonderful digital art!!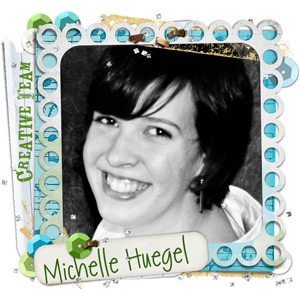 Michelle Huegel
My name is Michelle, and I'm blessed to be a SAHM of two precious boys! Asher Mordecai Alvin (Cai for short) is my 18-month-old precocious redhead who is learning things faster than mommy can scrapbook them. Avyn Benaiah Kevin was born July 27, a month early, and is spending time in the NICU while his lungs finish growing. We are all anxious to have him home, strong and healthy! We just moved to San Antonio, TX from southwest Michigan, so I'm still adjusting to "y'all'" and "Coke = pop" and other southern niceties- not to mention the heat! Scrapbooking is my personal escape from the chaoticness of being a wife and mommy, a way to channel creative energy, and preserve my family's history (albeit in a haphazard, not-very-linear way!). When I'm not scrapbooking or mothering, I use my English degree by freelancing as an editor, proofreader, and sometimes-writer. I also disappoint my literature professors by devouring very non-literary book genres like paranormal romance, sci-fi, fantasy, and poolside chick-lit.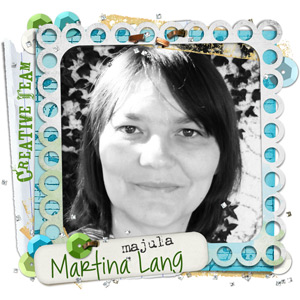 Martina Lang | majula
My name is Martina and I live in a small village in Upper Bavaria, Germany. I have been married for six years and I´m a SAHM for my three wonderful children. My son is 5, my daughter is 3 and my baby is 1 year old.
I started with scrapbooking about 5 years ago, shortly after the birth of my first child. Meanwhile, scrapbooking has become my favorite hobby. Recently, I also started creating hybrid projects. I love to combine digital and traditional scrapbooking!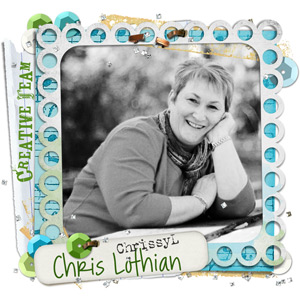 Chris Lothian | ChrissyL
I'm a "True Blue Aussie Girl" and I have been happily married to my wonderful husband Rob for 27 years and we have 2 gorgeous daughters (aged 24 & 19). I am a keen genealogist and dabble in many creative pursuits. When I discovered scrapbooking – over 10 years ago… I knew I was destined for this form of memory keeping. I have always been a paper, scissors, sticker kinda girl but recently discovered the world of digital scrapbooking and WOW! – here I am…. and I'm loving it!
My style:
I'm not sure I have a style but I do think my layouts are "classically enhanced" – I want my photographs to be the main focus.
My favorite type of project/projects:
I'm passionate about recording everything, the milestones, triumphs and everyday happenings in the life of my family….or in other words: "the good, the bad, and the ugly"
Card Making is another "obsession" and my favourite type of hybrid project.
What inspires me : I really enjoy inspiring others to recognize their own creativity.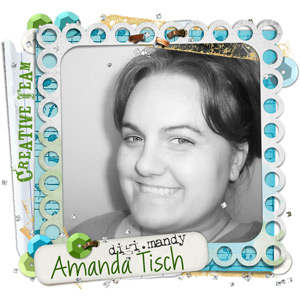 Amanda Tisch | digi.mandy
Hi! My name's Mandy. I'm a married, homeschooling mom to my seven year old daughter, Katie, and work nights as a nurse. I have been digi-scrapping for over two years now and love it! Also, I am thrilled to be apart of this wonderful team!
Hi! I'm oldvwblues (Vicki) and I'm from North Carolina and have lived here for alot of years, but I grew up in MA. and it will always be home in my heart! I work full time and have four adult chidlren and two beautiful grandchildren! I started digiscrapping about 3 years ago or so and am addicted! It's a wonderful means of self expression as well as recording life. I feel very honored to be part of this team and look forward to creating lots of pages with Angel's versitile digi products!