It's that time!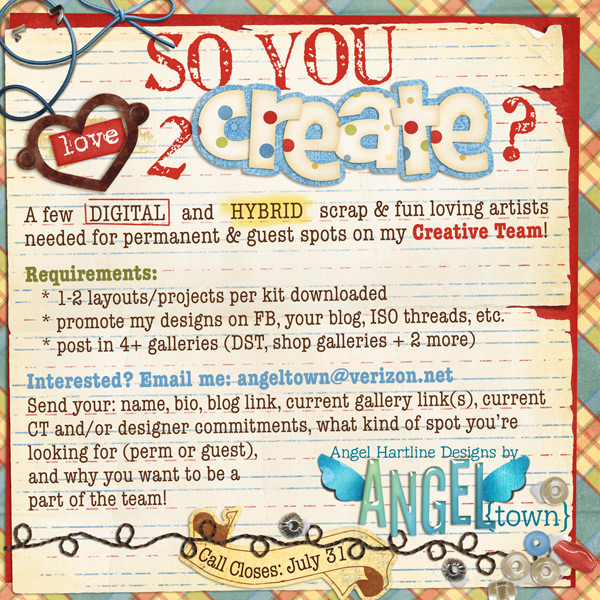 A few DIGITAL and HYBRID scrap & fun loving artists needed for permanent & guest spots on my Creative Team!
Requirements:
1-2 layouts/projects per kit downloaded 
promote my designs on FB, your blog, ISO threads, etc.
post in 4+ galleries (DST, shop galleries + 2 more) 
Interested? Email me: angeltown at verizon dot net
Send your: name, bio, blog link, current gallery link(s), current CT and/or designer commitments, what kind of spot you're looking for (perm or guest), and why you want to be a part of the team!
Call Closes: July 31