Yep, there's more! Would you like some holiday sparkle & heart warming cheer? Here you go!
Holiday Madness: Mini Kits 1 – 5
Celebrate all the glitz, cheer, joy and well, madness,
of the holidays with this colorful & festive collection!
Includes: 15 patterned papers, 5 worn patterned paper, 5 solid papers, 4 frames,
1 star frame (with & without lifted shadow), 12 snowflakes, 6 word arts, 3 trims,
4 tags, 2 ribbon, 1 tree, 1 heart embellishment, 1 string with bell, 1 berry wreath
/ frame, 1 string with ornaments, 6 glitter styles created in CS3 (asl format),
upper case alphabet, lower case alphabet, numbers 0 – 9, punctuation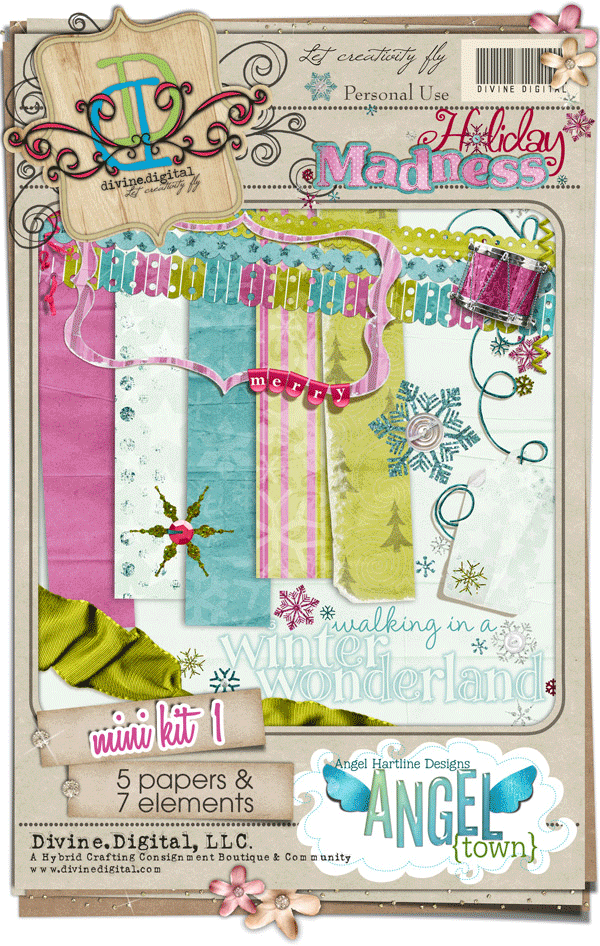 Each mini kit is also available individually.
Holiday Madness: 3in1 Ornament Hybrid Project
Home for the Holidays: 3in1 Ornament Hybrid Project
Create fabulous yet easy coordinating projects using this versatile
hybrid kit.
Add pictures, print, cut out and tie together to make a
super cute mini book
or string on a ribbon to make a festive banner.
Simply print at 50%, cut out and
add a ribbon hanger to create
ornaments. Perfect for family gatherings and
making cherished
personalized gifts!
Includes: 5 quick page style ornaments (png files, 4.75×5.75inches)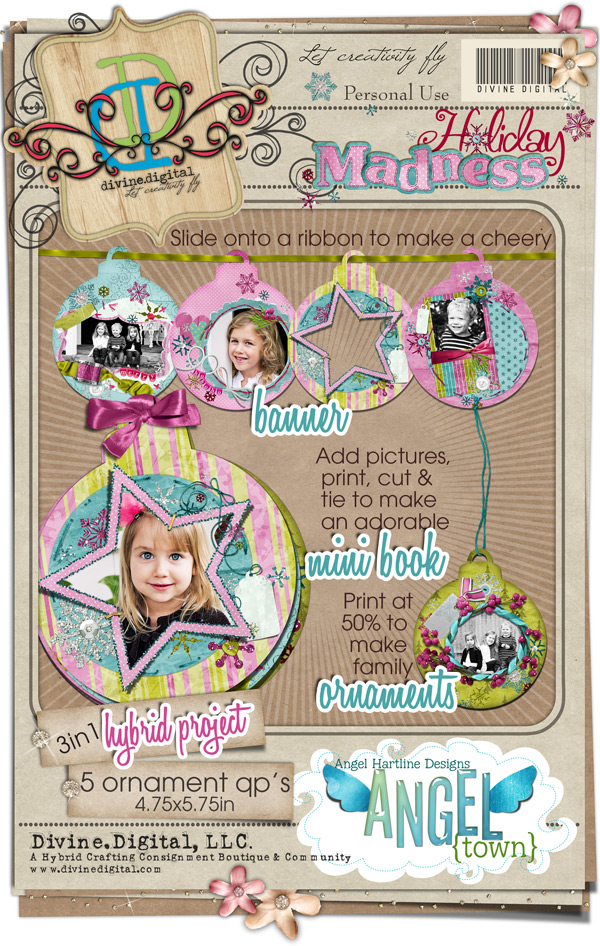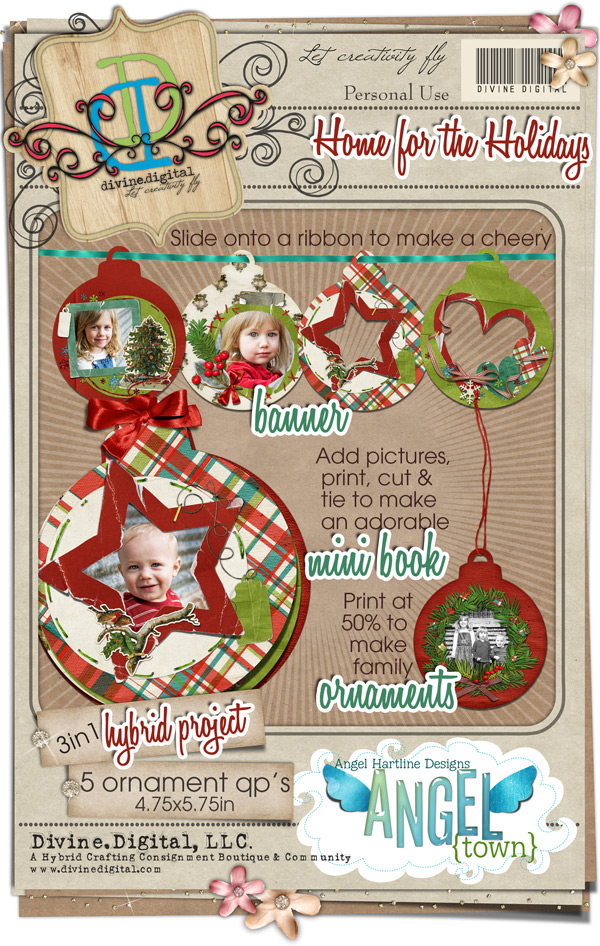 Home for the Holidays: Mini Kit
Go home for the holidays with this traditional & heart warming kit.
Includes: 2 patterned papers, 1 worn patterned paper, 1 solid paper, 1 heart frame,
1 star frame (with & without lifted shadow), 1 bell sticker, 1 tag, 1 label, 1 wreath,
1 sprig, 1 ribbon