Hi everyone! There's been so much going on I need to share with you! I've been super busy both designing and personally. Today I have a new kit in the shop and of all the kits I've designed so far this one is definitely my FAVE!
SWEET! Divine Diva Deal of the Week
"Renewal"
by Angel Hartline Designs

Renew your spirit!
Lovingly created in exquisite detail, this stunning
& vibrant collection overflows with energy, life
& pure happiness.
Includes:
12 patterned papers, 8 versatile solid papers, 4 brads, 3 butterflies
(with & without lifted shadow), 3 flourishes, 3 layered flowers (with
& without lifted shadow), 4 frames,
1 journaling strips, 2 ribbons,
1 ribbon cluster, 2 trims, 1 tag, 3 word arts, 1 wire & flower element,
lower & upper case alphabet, numbers 0 – 9, punctuation


Deal of the Week of March 4 – 10 | On Sale for Just$2.00
This week ONLY @ Divine Digital | www.divinedigital.com |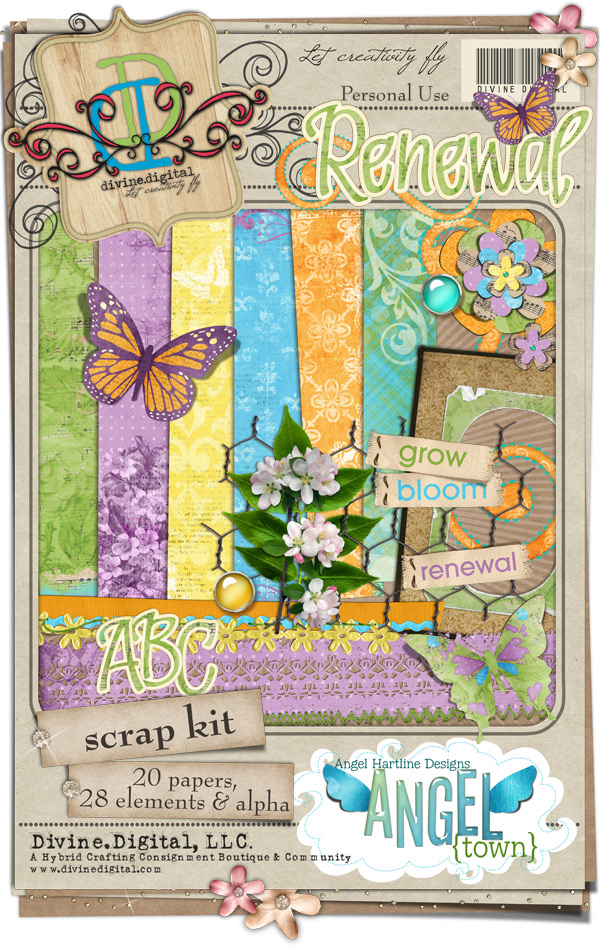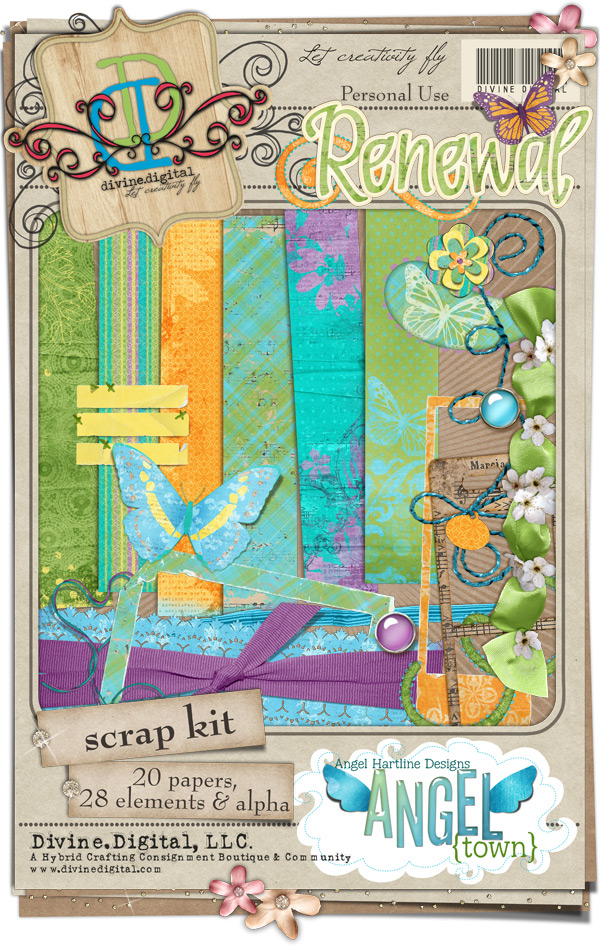 "Renewal"
also coordinates with the "Musicals" collection
by Angel Hartline Designs
Also On Sale for 50% Off!