Today my final Trunk Show freebie will be hidden for you to find in the Divine Digital forum! Today's freebie is a brand new complete Fuzzy Felt Alpha, and all of the Fuzzy Felt Alpha kits are on sale for only $1 each…regular price $2.50 each!!!
Remember Trunk Show freebies + sales are 24 hours, so make sure to find the freebie and snag the kit while you can!
Fuzzy Felt Alphas: On Sale for $1
Personal Use | Angel Hartline Designs
Add cozy texture & charm to your project with Fuzzy Felt Alphas! This dotty alpha has so much texture & warmth you'll want to snuggle up with it! Fuzzy felt polka dots are layered onto a slightly irregular & fuzzy alpha shape for hand crafted appeal.
Includes: Uppercase alphas | Lowercase alphas | Numbers 0-9 | Punctuation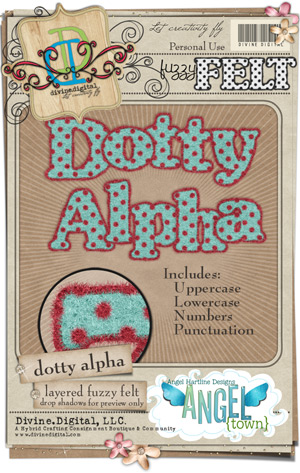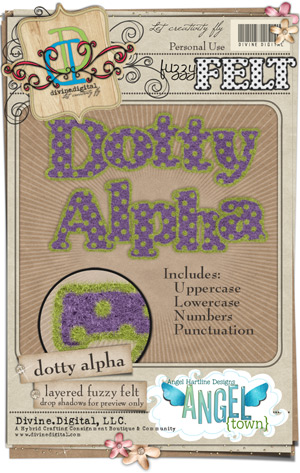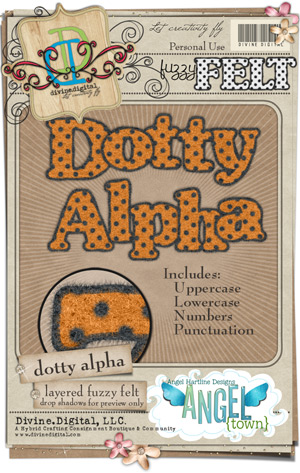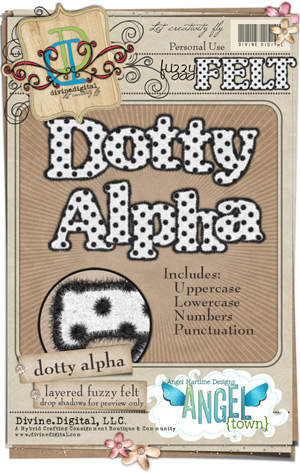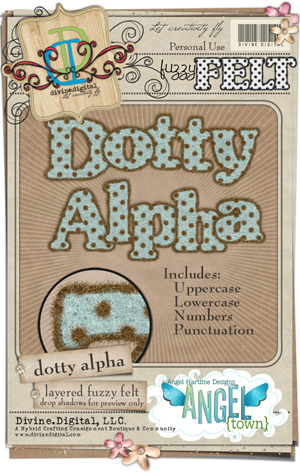 And here's a peek at the freebie hidden for you…and it coordinates with the Divine collab Shine & Sparkle Baby!: