There is another Trunk Show freebie from me hidden for you to find in the Divine Digital forum! Today's freebie is a brand new complete puffed alpha, and the Pulling Heaven Down kit is on sale for only $1…regular price $5!!!
Remember Trunk Show freebies + sales are 24 hours, so make sure to find the freebie and snag the kit while you can!
Pulling Heaven Down Kit: On Sale for $1
Personal Use | Angel Hartline Designs
Take a dreamy & romantic scrap journey Pulling Heaven Down! This eclectic kit in deep plum, aqua, green & gray was inspired by one of my very favorite songs…Sound of Pulling Heaven Down by Blue October.
Pulling Heaven Down is full of unique yet versatile elements including a 'rain's romantic pour' water drops overlay, moonlight & starlight overlays, layered felt elements & alpha, hot air balloons and even a wishing well!
Includes: 9 textured patterned papers | 2 tone lowercase felt alpha | 2 tone felt numbers (0-9) | 3 arrows | 2 felt brackets | 5 buttons with threads | 1 felt element cluster | 4 file labels | 2 flairs | 2 flourishes | 5 paper frames | 1 heart string with beads | 2 hot air balloons | 1 skeleton key | 1 moonlight overlay | 1 starlight overlay | 1 romantic rain overlay | 1 ribbon loop | 1 talk bubble | 1 wishing well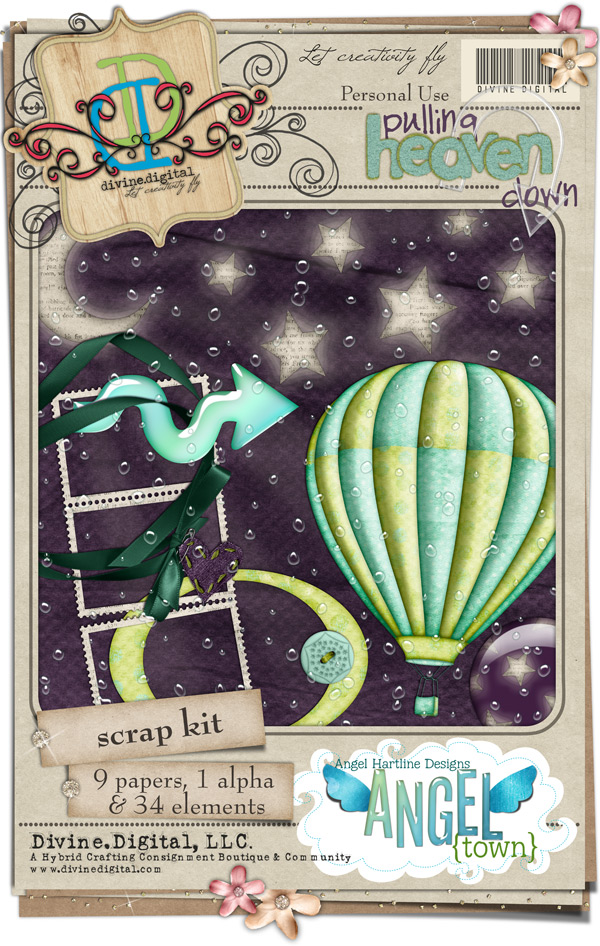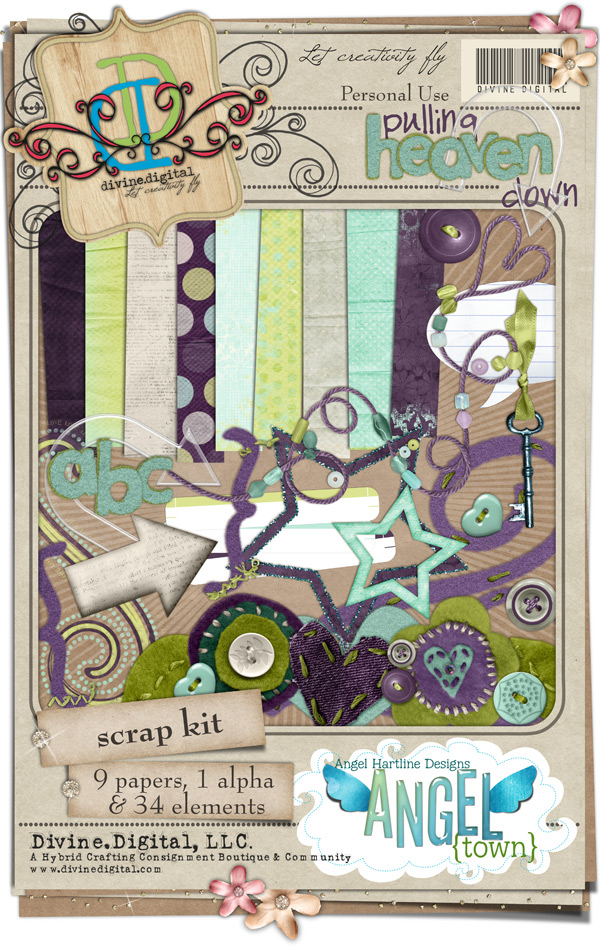 And here's a peek at the freebie hidden for you: