I hopped on the Holiday Sugar Cookie blog train, so I have a freebie mini for you today! Take a look at this adorable (& huge!) kit. It actually does make me want to go bake some sugar cookies LOL!
And here's my contribution: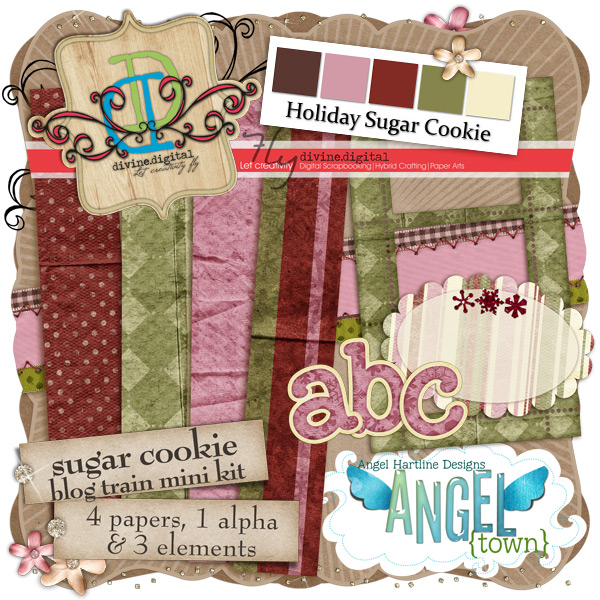 Link expired.
Please take the time to leave me some love if you download! I so appreciate it! 🙂
Please DO NOT share this download link on any site or group. Send people here to download! Thank you!
The next stop on the train is: Shelleyrae: http://shelleyraedesigns.wordpress.com/
To start at the beginning or see a complete list of participants, visit the Blog Train Blog at http://www.blogtrainblog.blogspot.com.